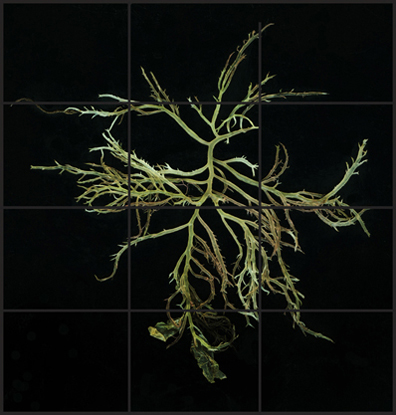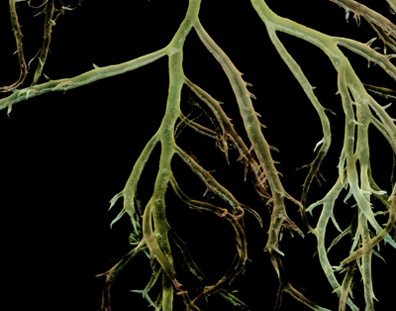 Night Life, 44"h x 42"w and detail, right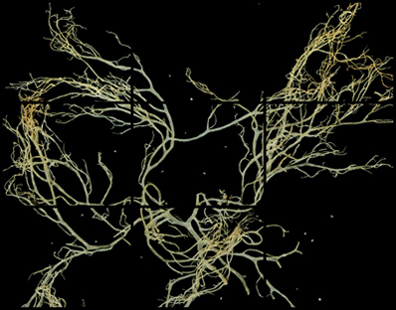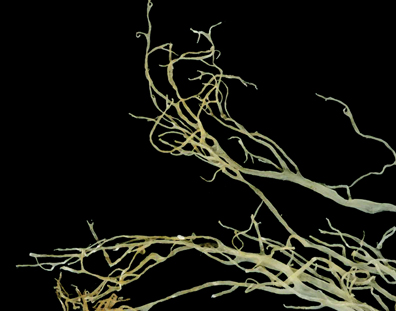 Andromeda, 33"h x 42"w and detail, right (Acquired by the Provincetown Art Association and Museum)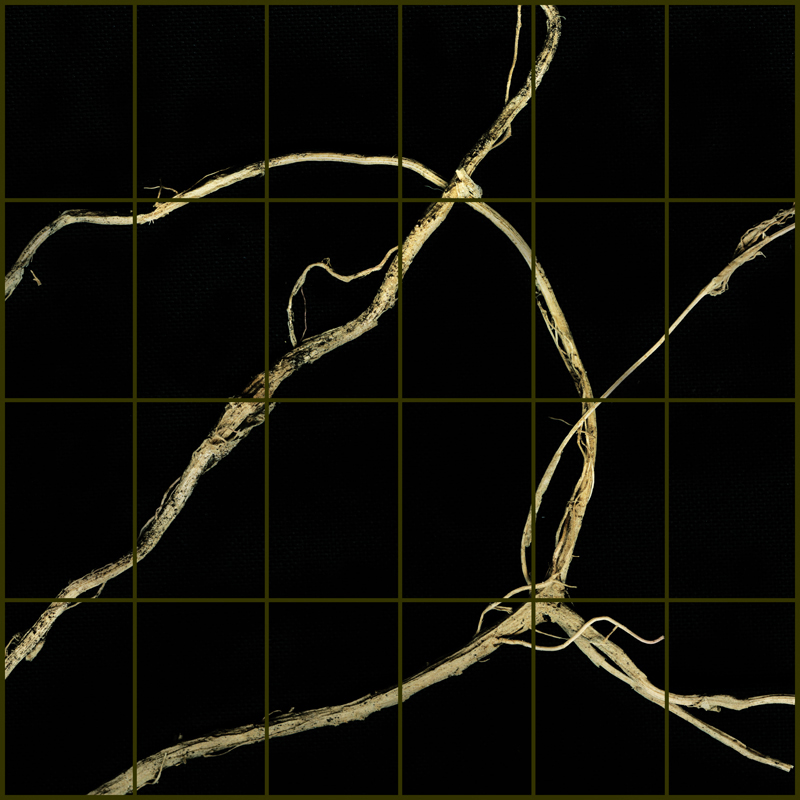 Forgetting, 72"h x 72"w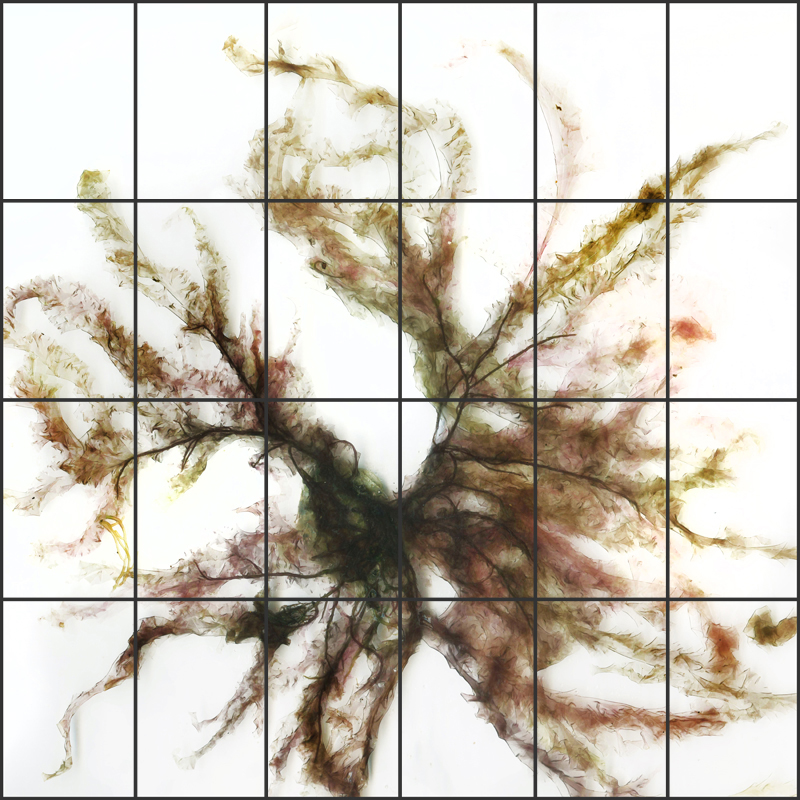 Apparition, 72" x 72" and below at Appearances in Provincetown, MA, with Wandering II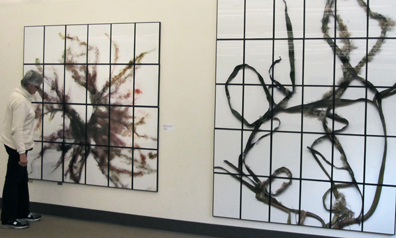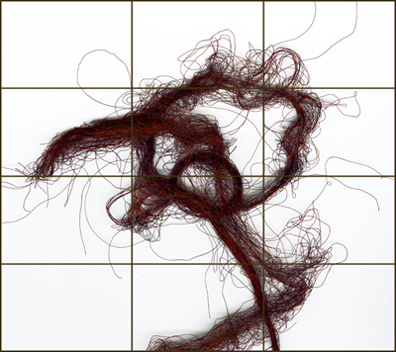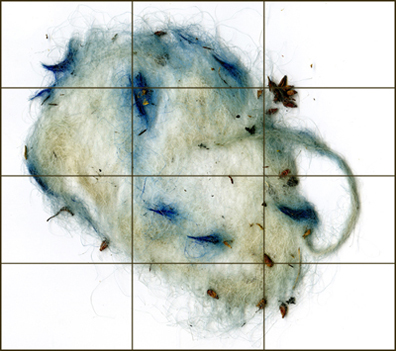 Endless Memory (Copper Wire); 48"h x 54"w Soft Memory (Sheep's Fleece with Seeds); 48"h x 54"w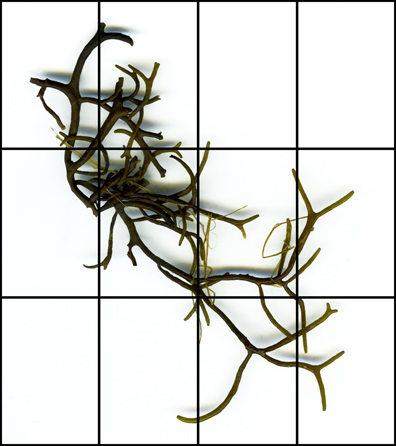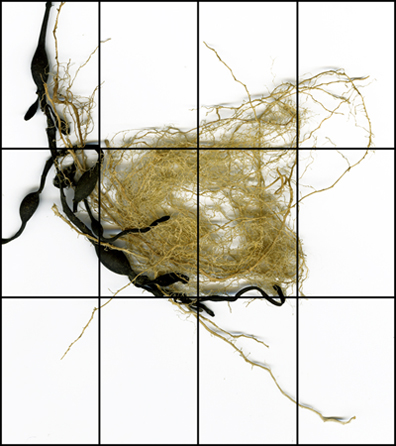 Sea Memory, Branching, 54" x 48" Intertwined (Knotted Wrack and Beachgrass Roots) 54" x 48"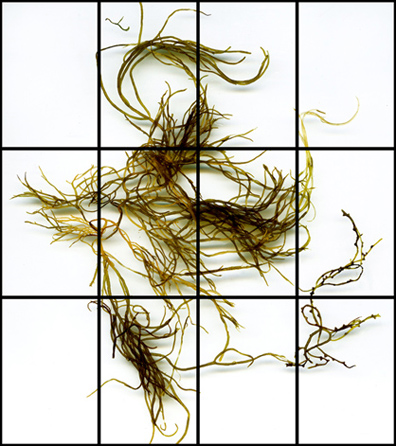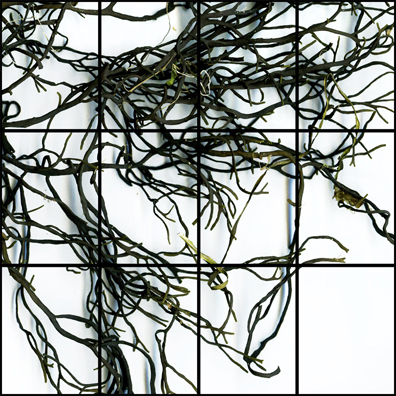 Source/Awakening (seaweed) 54" x 48" All In the Mind, 45" x 48"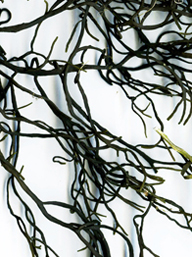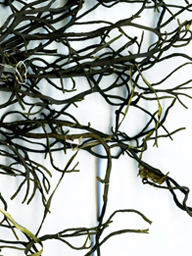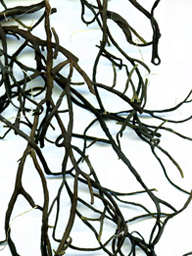 All in the Mind A 16" x 12" (sold) All in the Mind B 16" x 12" (sold) All in the Mind C 16" x 12" (sold) All in the Mind D 16" x 12" (sold)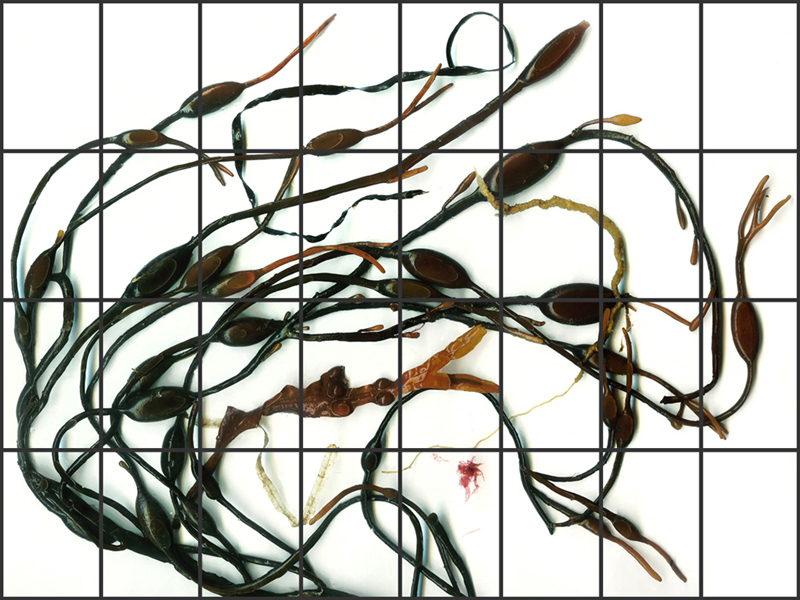 Findings, 72" x 96", detail below left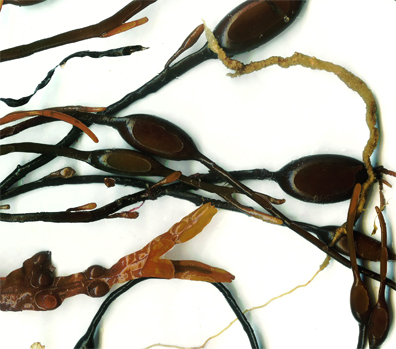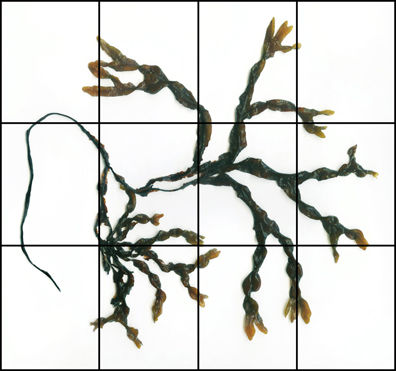 Findings, detail Wanderer, 45" x 48"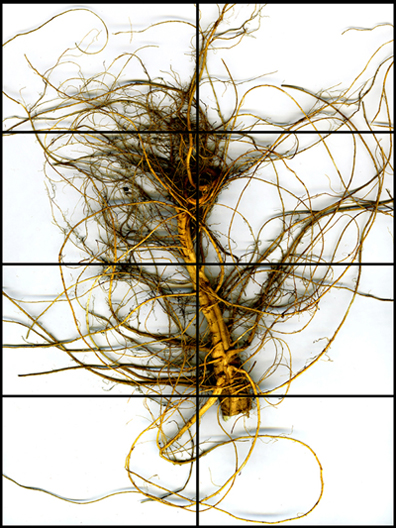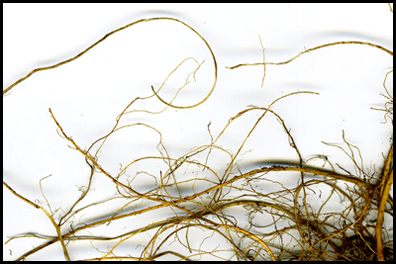 Remembering (Amaranth Root), 48" x 36" detail, right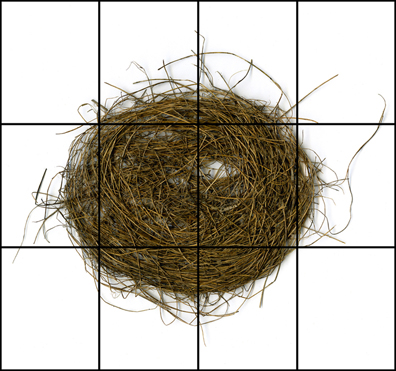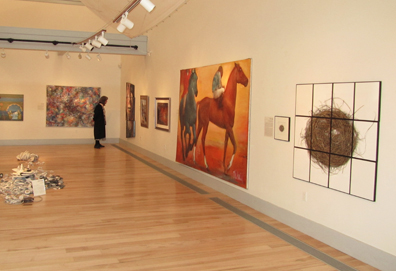 Memory Circles (Bird's Nest); 45"h x 48"w, install at Cotuit, MA, Center for the Arts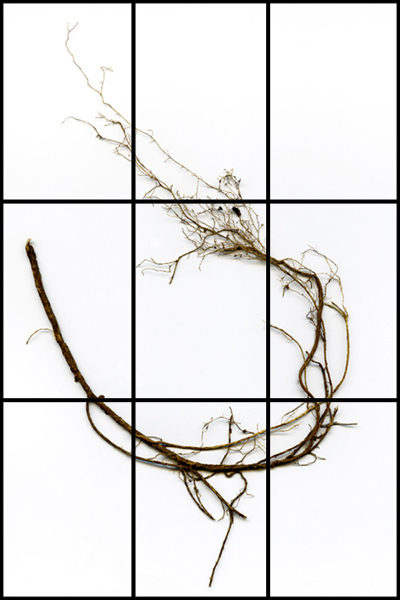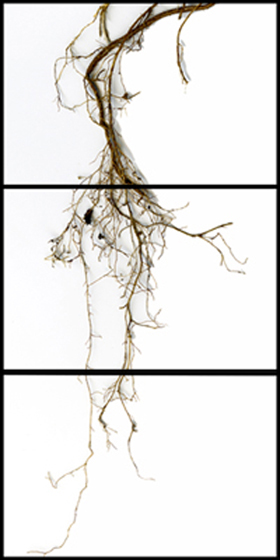 Memory Reach (Fine Roots); 54" x 36" Messenger, 36" x 18", right (sold)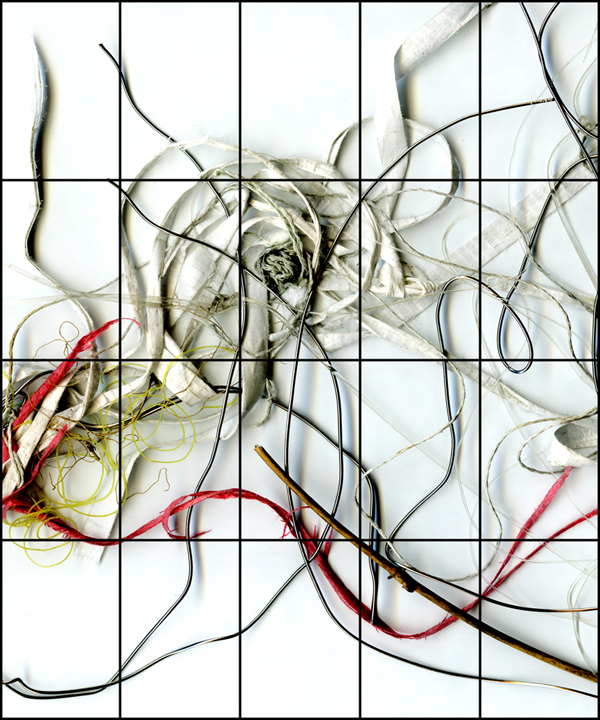 Last Summer (Beach Salvage), 72" x 60"; installation view at Galatea Fine Art, Circular Memory and Sea Lettuce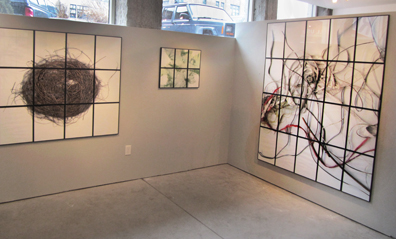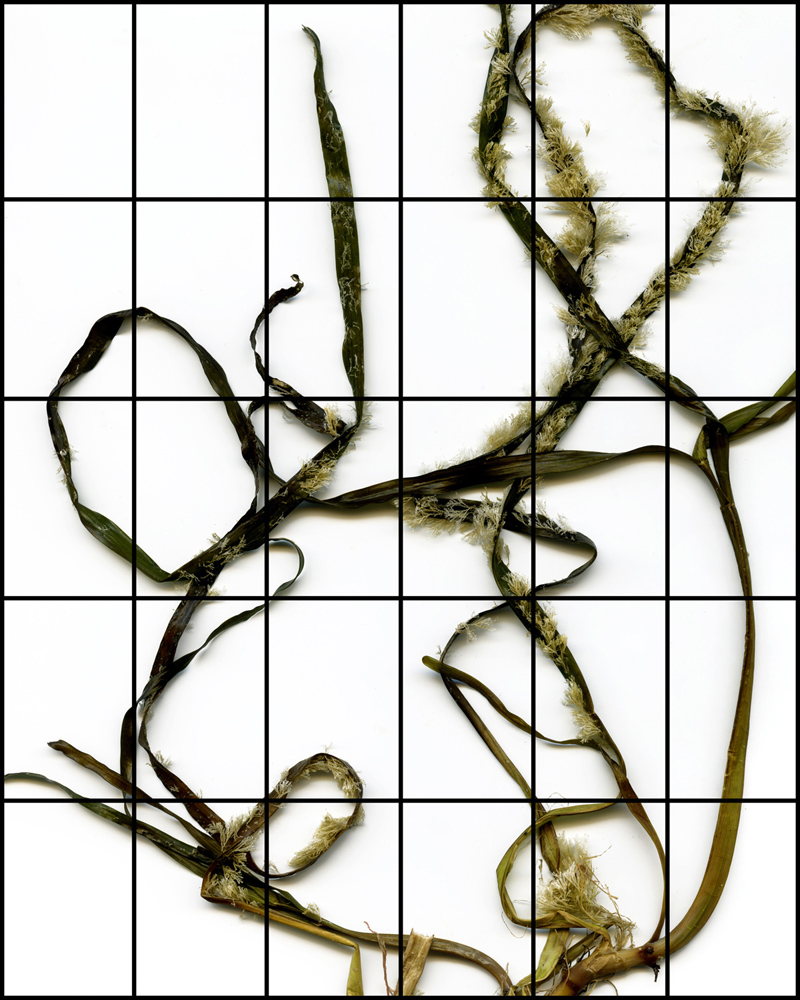 Wandering II, 90" x 72"; installation at Montpelier Art Center (Montpelier, MD), below, left and at A.I.R. Gallery (Brooklyn) below, right.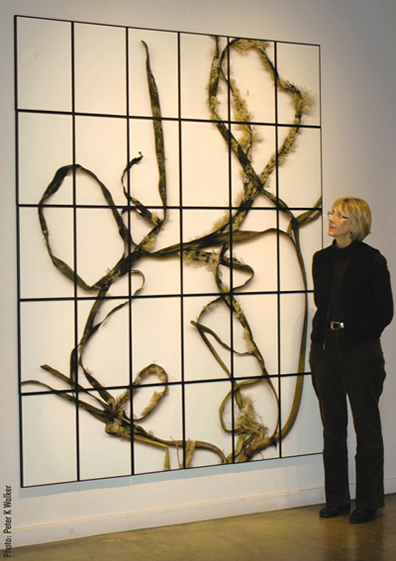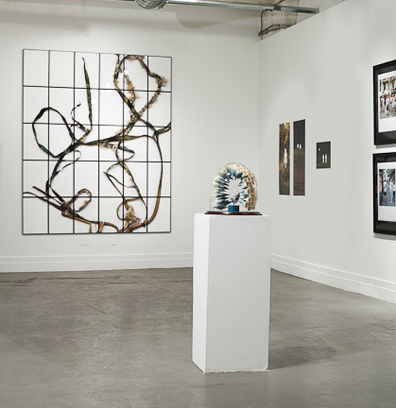 These images, ranging from 36" to 112" in overall vertical and horizontal dimensions consisting of individually framed archival pigment prints. The process begins with selecting natural or found materials from beaches, dunes, my backyard, or elsewhere. Each sample or specimen is small, usually fitting in the palm of my hand. The specimens are laid directly on a flatbed scanner and only modestly "arranged" for composition. My interest is in their natural complexity, entanglement, chaos, and organic structure.
This project was funded in part by a Visual Arts Sea Grant awarded by the University of Rhode Island in 2010.

Works from this project were featured in a 3-person exhibition titled Mind Sets in Maryland and Vermont,
solo shows at Galatea Fine Arts, Boston, the Milton Art Museum, Canton, MA, the Cultural Center of Cape Cod, Yarmouth,
group shows at A.I.R. Gallery in Brooklyn, the University of Rhode Island Main Gallery, Cotuit Center for the Arts, Cotuit, MA,
and South Shore Art Center, Cohasset, as well as in Provincetown at the Center for Coastal Studies,
the Fine Arts Work Center, Schoolhouse Gallery, and the Provincetown Art Association and Museum .