GRANITE ARTISTS AND THEIR WORK
Co-curated by Terry Gips and Karen Lane
resented at the First Branch Gallery, Chelsea, VT and the Barre Granite Association, Barre, VT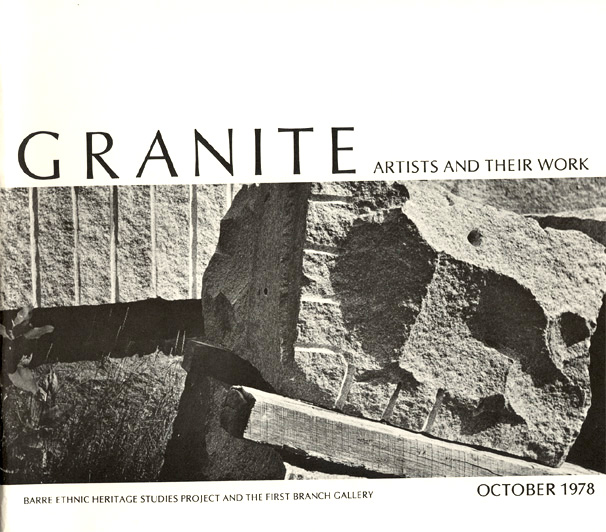 Granite Artists and Their Work. Karen Blank and Terry Gips, Co-authors. Published by the Barre Ethnic Heritage Studies Project and First Branch Gallery, 1978.
Catalogue of exhibition with a brief history of the granite industry; biographies of granite designers, sculptors, and carvers from Barre; information about artists who documented the industry through paintings, drawings, and prints; and pictures of many of the stones in the Barre and Montpelier, Vermont cemeteries.
(Catalog design, cover photograph, and two photographs below by Terry Gips)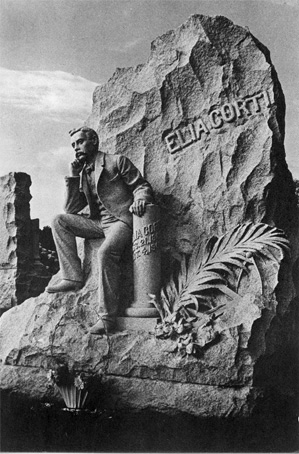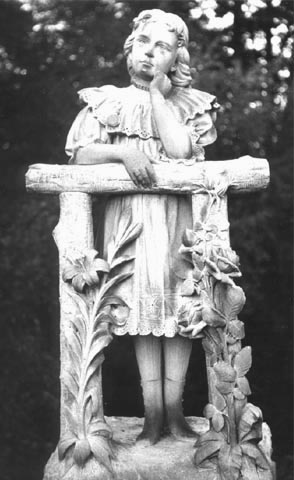 LEFT: Elia Corti Monument. Corti, one of Barre's finest stonecarvers, was shot in 1903. This monument was carved by his brother and is located in Hope Cemetery in Barre, Vermont.
RIGHT: Little Margaret Monument. Carved by E. Bonazzi in 1901 and located in Green Mountain Cemetery in Montpelier, Vermont.